news
---
---
16.05.2007
it was a great gig, THANK YOU everybody!
here you find some special pics, more you find here (thanks to spider)!
take care and good bye (the website will be kept alive)!
---
02.04.2007
we decided to disband! we wanna say good bye at our last gig on may 12th at ragushalle in st.andrae-woerdern!
flyer:
---
21.03.2006
some pics of our gig on 2006-03-18: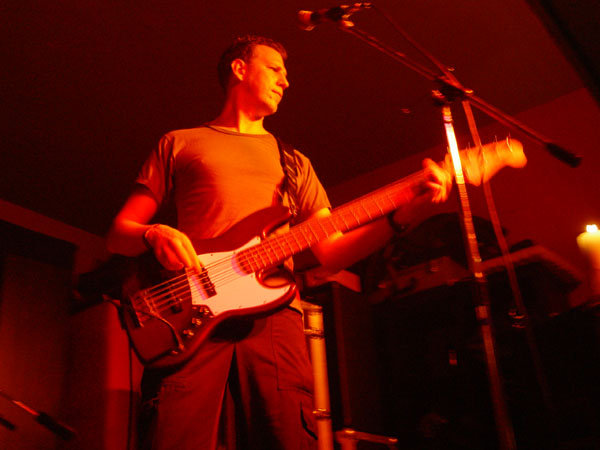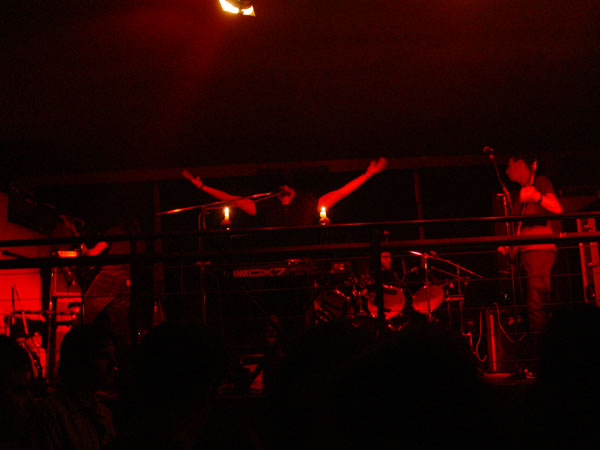 ---
22.02.2006
the flyer for the upcoming gig: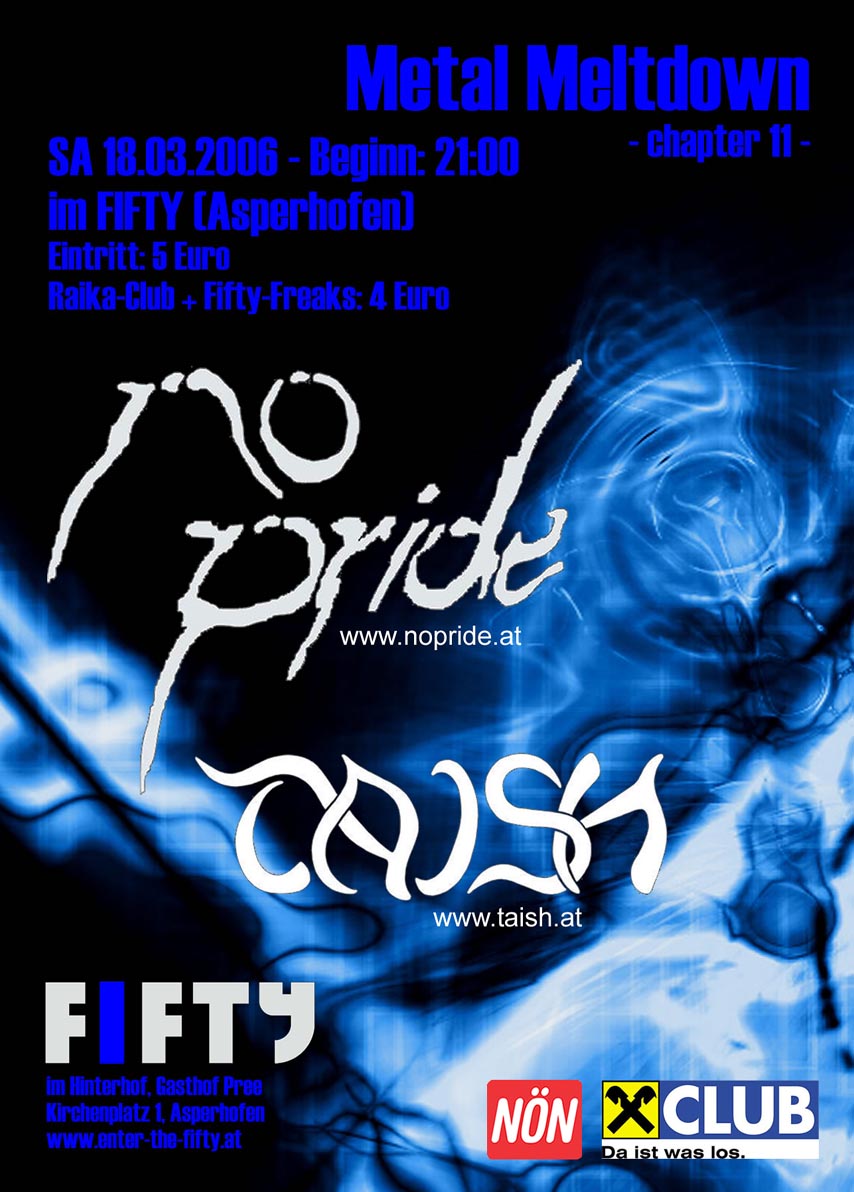 ---
22.02.2006
the 2nd band on 2006-03-18 is fixed now - taish!
---
14.02.2006
NEWS!!! we are back! our next gig is in asperhofen (loweraustria) on 2006-03-18! more details soon!
---
12.09.2005
new merchandizings available: girly-shirt in navy, spaghetti´s in small
---
18.07.2005
one new band at links: entera from germany
---
02.06.2005
the 2nd band at decadance on 2005-06-03 is fixed now - stand ablaze! if you want cheaper tickets, please email to info@nopride.at!
---
19.05.2005
here the actual flyer - 'the ausstellung' will not play, we tell you more about soon...
---
10.05.2005
now you can order tickets for the decadance on 2005-06-03 via e-mail or phone - 0676/7720377 (fuxi)! the price is € 5,-- (at decadance € 7,--)! we can send the tickets (+ € 0,55 for shipping), or you can take them after paying in advance at decadance directly!
---
04.05.2005
our gig on 2005-06-03 at the monastery, vienna, (decadance) is fixed now!
---
09.04.2005
new pics from our gig at dollberger (kierling) are online! see them at www.gateworld.at/eventgate
---
07.03.2005
thanks to all our fans for coming to our gig at jazzkeller krems! sorry, no pictures this time...
---
22.02.2005
4 new reviews are online!
---
21.02.2005
the pictures from the new-years-gig in munich are online - www.gateworld.at/eventgate!
---
20.02.2005
3 new gigs!!! the first is with insanity and intoxication at the jazzkeller, krems! cheaper tickets at info@nopride.at or call +43/(0)676/7720377! more at tour!
---
24.01.2005
one new review online!
---
28.12.2004
new pics of claudia und martina from the fotoshooting for our webshop online!!!
---
24.12.2004
merry christmas everyone!
---
15.12.2004
the pictures for our shop are online - claudia and martina from modelGate.at present our merchandising-wear (thanks for it)!
---
12.12.2004
the gig on 2005-01-01 in munich with the ausstellung und pandemonium at titanic city is fixed!
---
30.11.2004
one new review online!
---
16.11.2004
first reviews of our new album are online!
---
10.10.2004
pictures from our album-presentation are online --> www.gateworld.at/eventgate!
---
06.10.2004
songs of our first album 'black bared trees' and the new album 'der quell des lebens' at 'downloads'!
---
01.10.2004
our new webshop is online.
---
our new album - 'der quell des lebens'


---